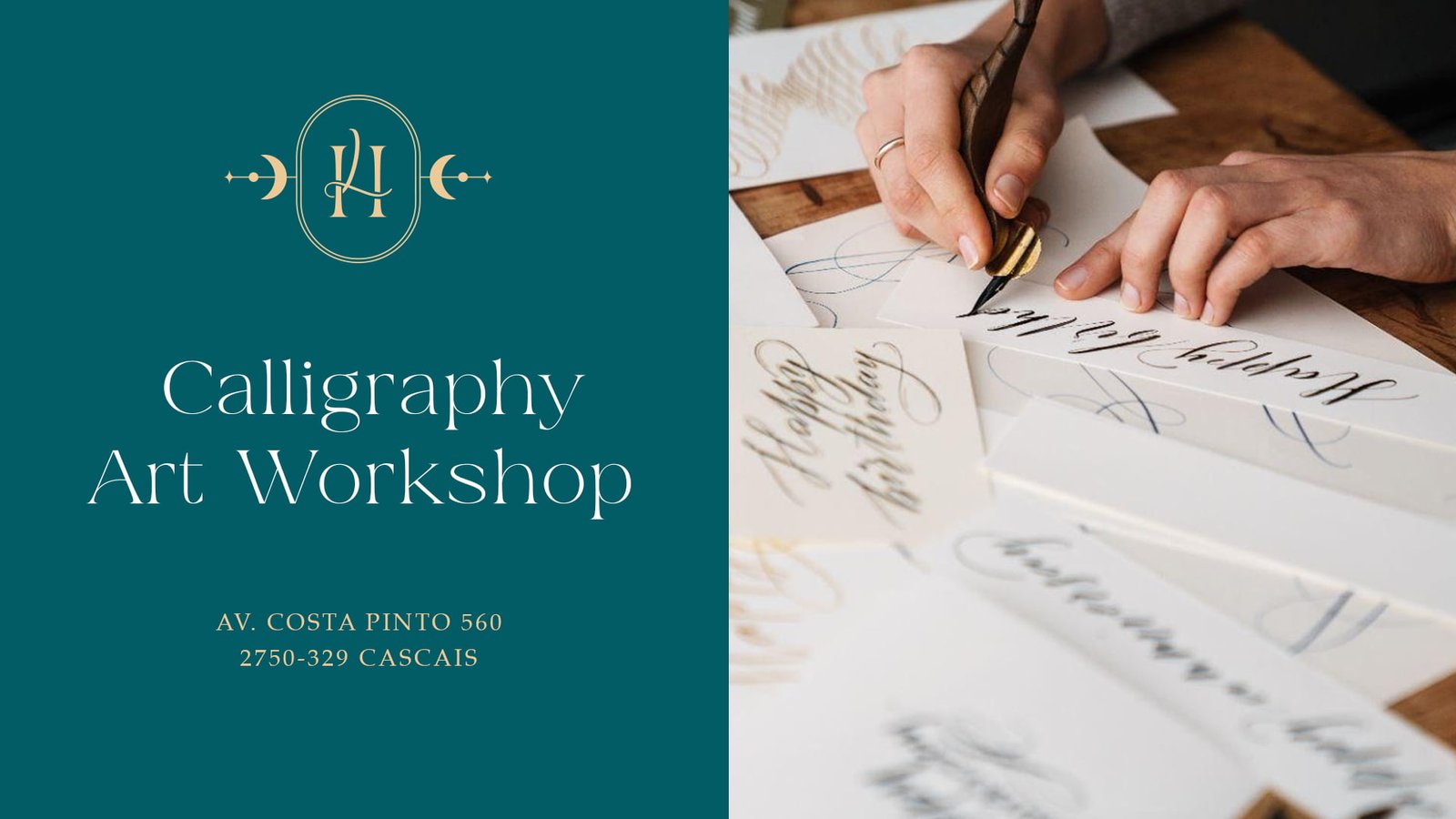 Calligraphy is the art of beautiful writing. The art of calligraphy is like the practice of meditation. Why meditation? Because while writing with a nib, we monitor our body and breathing. We get a state of peace. Experiments with letters, large and small forms, will give you the opportunity to relax, immerse yourself in creative meditation, get away from everyday life, and focus on yourself.
At the workshop, you will be free to create, expand your own boundaries, and get rid of accumulated stress and negativity, without thinking about the rules and limitations of your creativity.
At this workshop, you will be able to create your personal calligraphy logo, a phrase, or any font composition of your choice. The purpose of the workshop is to express yourself through pen, ink, and paper, thus creating a special, unique piece of art. The best thing you can take for yourself is a renewed look at art and your creativity. We will try to go beyond the usual calligraphy and discover new facets of ourselves.
Workshop program:
– learn to hold the pen and draw lines
– do pointed pen exercises
– practice flourishes
– write letters
– compose a phrase, word, logo, or any font composition of your choice
About teachers: 
Shpak Maria and Kristina Gubachek are calligraphers and graphic designers from Ukraine.
The workshop will be held in two languages: Ukrainian and English.
Date 19.11.2022
Time 11Am – 2PM