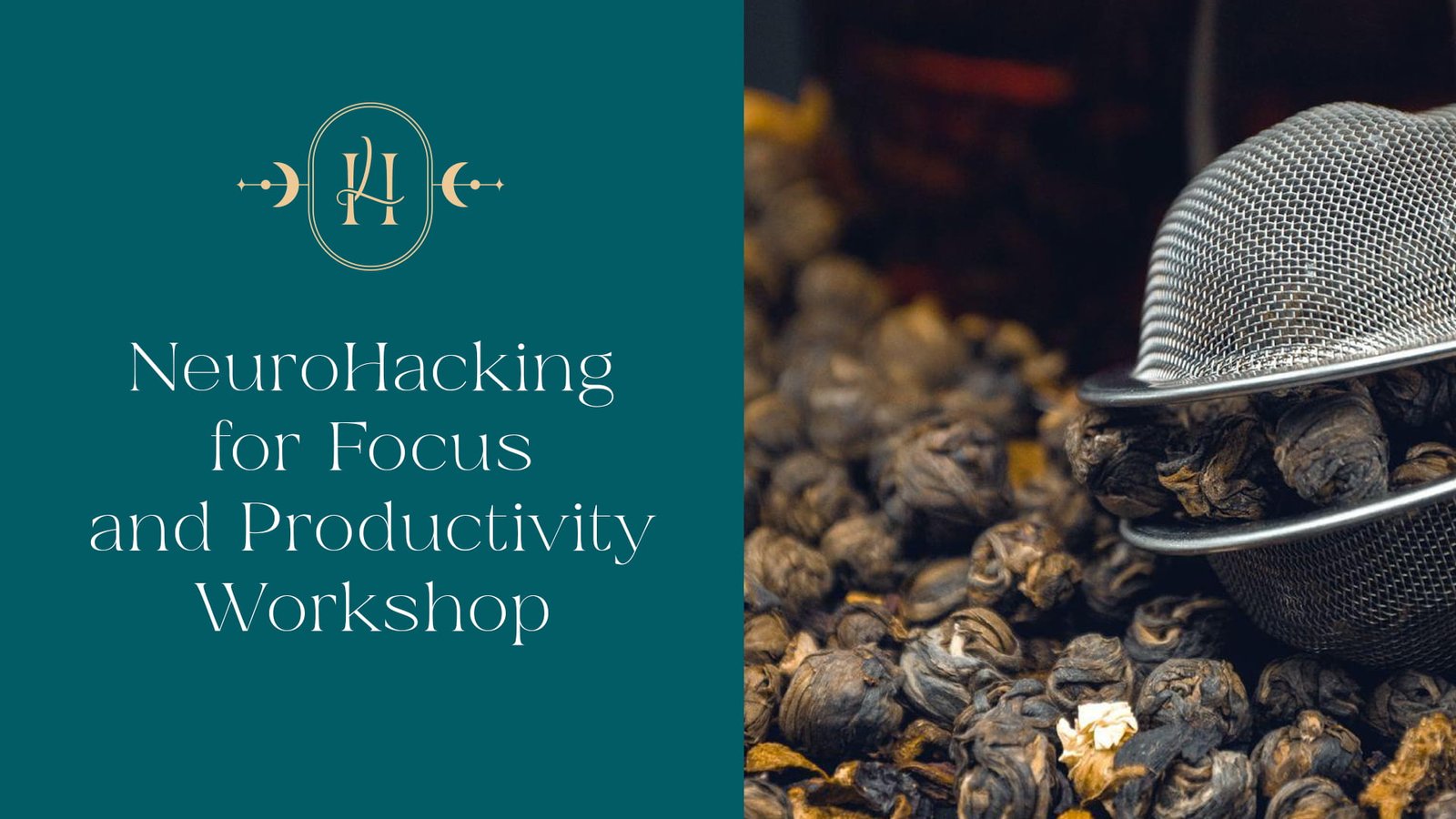 NeuroHacking for Focus and Productivity Workshop
About The Event:
It's a tea ceremony where we'll be talking about NeuroHacking for Focus and Productivity with an experienced speaker.
About The Speaker:
Julien is an executive and neuroscience coach who has worked with successful CEOs for over 20 years. His techniques are a result of his multi-year practice and will help you to optimize your brain for maximum performance.
He also has experience in iridology coaching – an eye-reading technique that helps clients explore their hidden gifts and better understand how their brain functions, allowing them to improve various aspects of performance. With Julien's guidance, you'll gain powerful insights and tools to help you unlock your full potential and achieve your goals.
Information About The Tea:
We will be serving red tea from a tea forest, harvested from trees over 200–300 years old. Red tea, also known as Golden Needle tea, has been known in Chinese medicine for millennia for its health benefits. We have chosen it for this workshop because it helps balance the mind and improves cognition. You will learn how to properly prepare and consume red tea. We will share advice on how to brew and consume it to support digestion, speed up metabolism, reduce stress, and increase focus. And with our red tea from the tea forest, you will have a tea-drinking experience that will leave you feeling revitalized and refreshed.
Imagine leaving this workshop feeling energized, focused, and equipped with cutting-edge NeuroHacking techniques and ancient tea-drinking wisdom. Don't miss out on this unique and holistic experience that's guaranteed to take your performance to the next level. Sign up now!
This is a donation based event – recommended donation is 20 EUROS